Billing and Accounts Receivable Management
We go the extra mile to achieve your business objectives.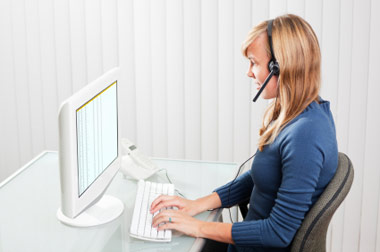 In today's managed care environment, the reimbursement system is tilted heavily in favor of payers and insurance companies, who often complicate and prolong the payment process. That's why we go well beyond the standard data entry and claims submission steps to speed up your reimbursement. As a part of our do-it-right-the-first-time policy, we subject billing to a thorough reconciliation process, making sure all charges are accounted for and all claims are complete. We access an electronic claims submission clearinghouse for a better turn-around time for payment, and when required, we meticulously go through all payment system edits to resubmit claims.
We then follow up with prompt processing of all secondary claims to collect any remaining balances. As a part of our service, we contact the patient or insurance company, either in writing or by telephone, for collection of balances that are 45 to 60 days old from the date of submission.